Support agents with superpowers
We leverage the latest advances in Artificial Intelligence to help you resolve customer's support requests effectively and efficiently, delivering a superior, user-centric, cost-effective customer support experience.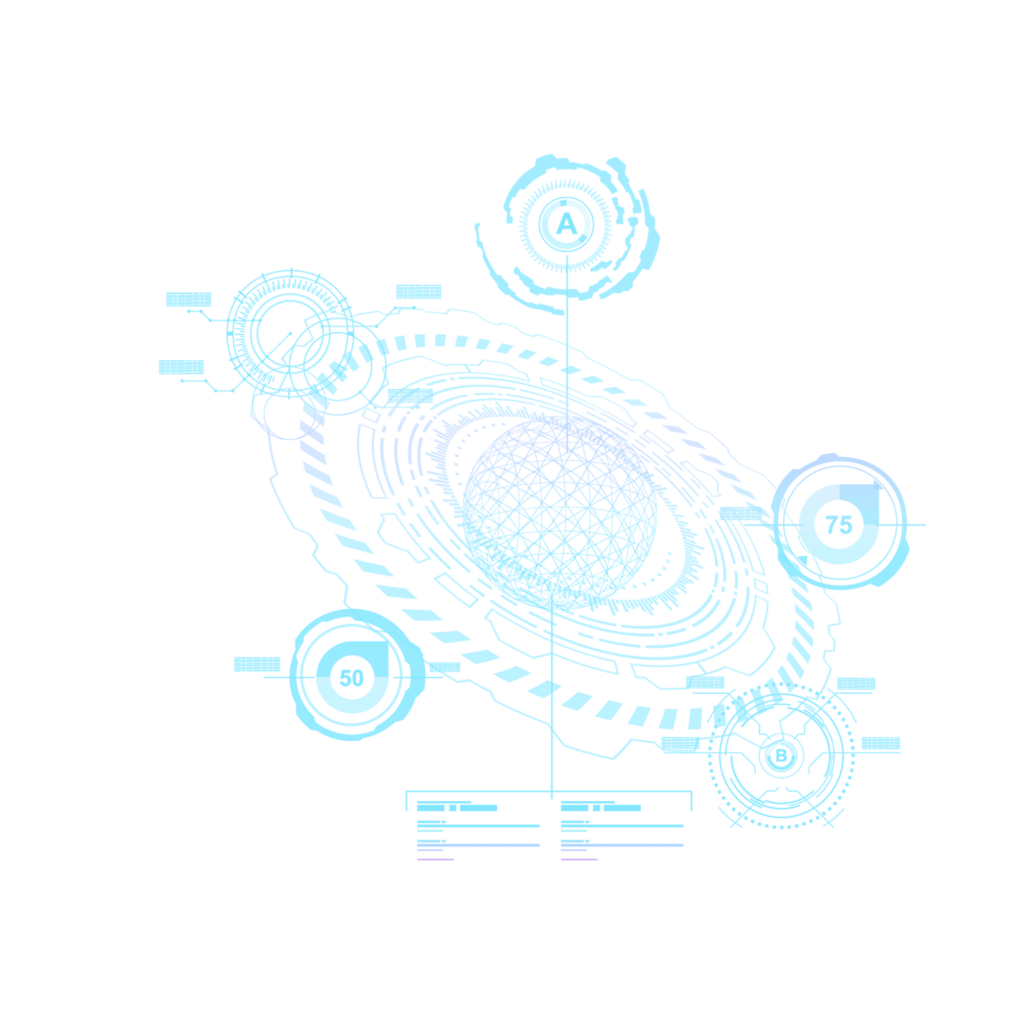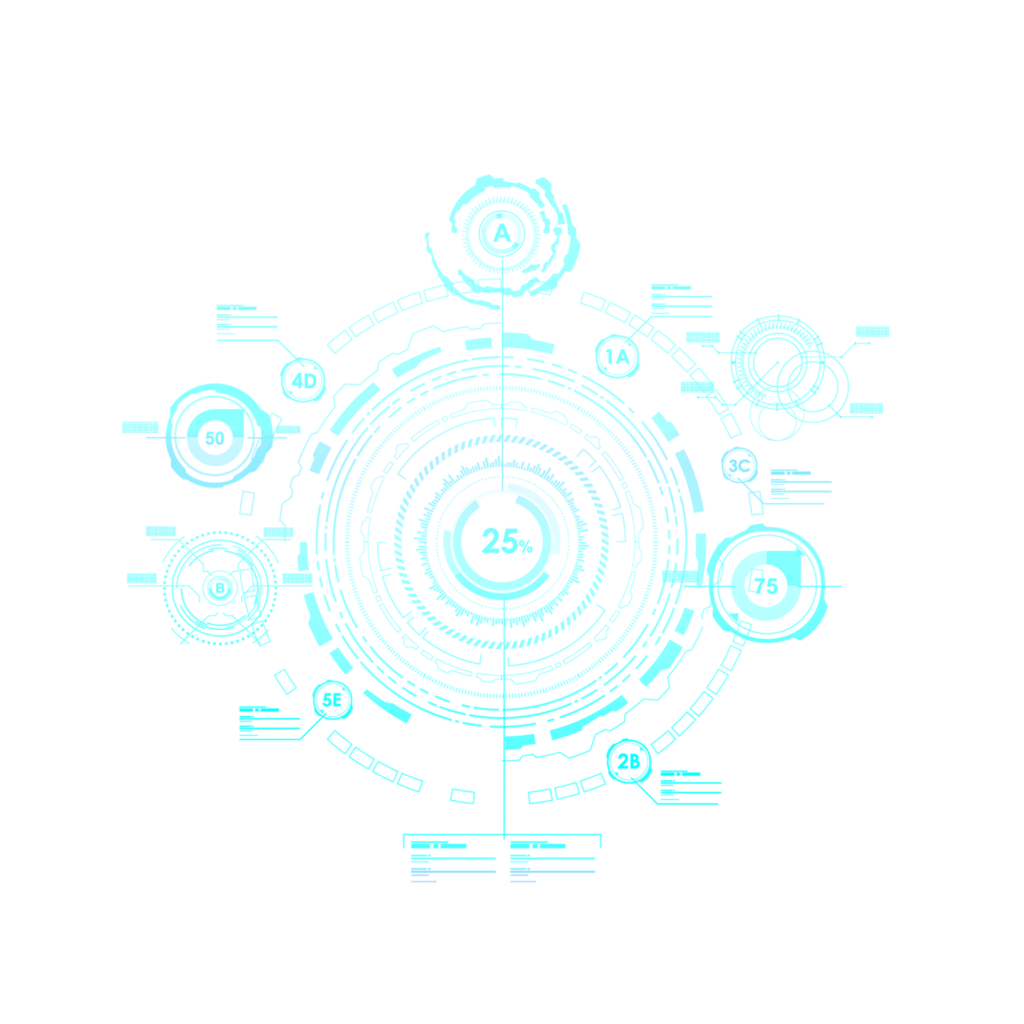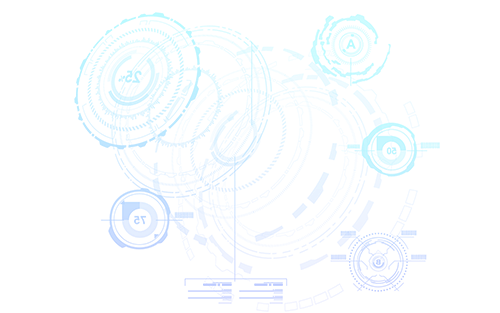 EXPECTED AGENT
PRODUCTIVITY INCREASE
AVERAGE LOWER
RESOLUTION TIME
An end-to-end customer support co-pilot.
We leverage AI to help your team through all the steps of the resolution of a customer support issue. Including the generation tasks, planning and coordinating it's execution and even suggesting code fixes.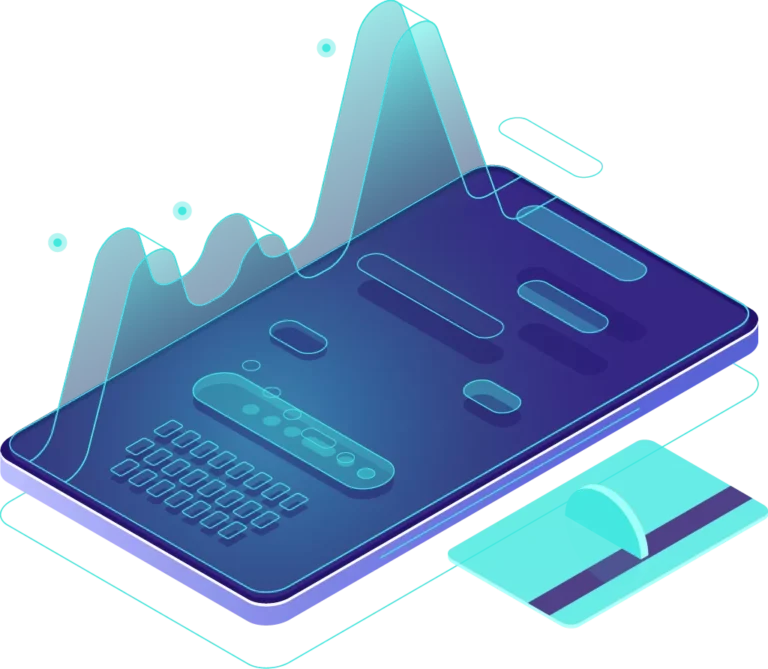 Better quality, lower costs
There are no trade-offs. This is only possible due to being able to guarantee quality using artificial intelligence.
All your data remains under your control, knowing exactly how and what we use it for.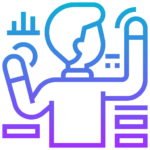 We use the best technologies available and build our own tools and interfaces to make it even better.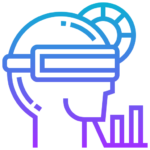 With a flexible API-based stack you can adapt it to your needs and we're open to customize it for you.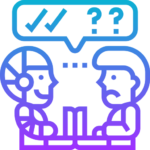 Our offering is consumption-based, this means that you only pays for what you consume and nothing else.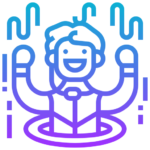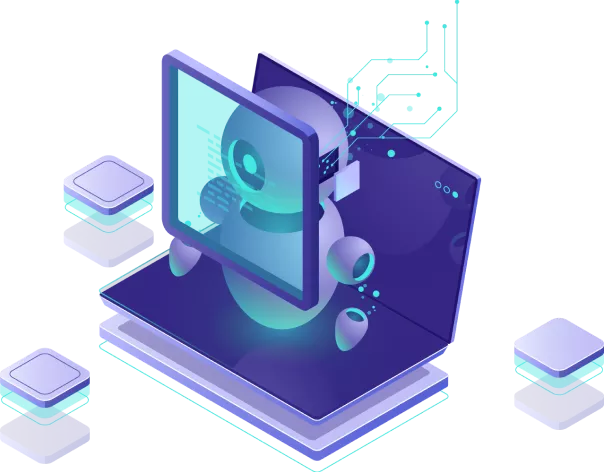 To ensure that every customer has the best possible experience, we carefully limit the number of new customers we onboard at any time. 
Reserve your spot and get access sooner.
If you only believe it when you see it, wait no more!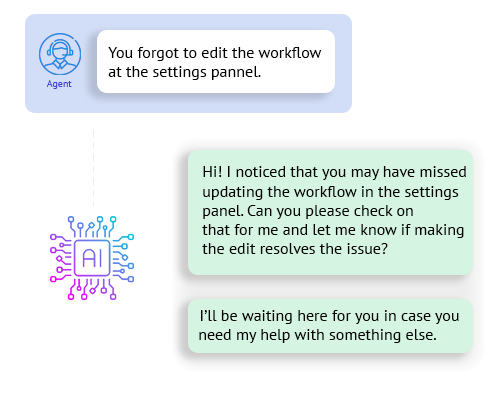 Improving the message
Our A.I. corrects grammar mistakes, improves the tone, adapts it to your brand, and more.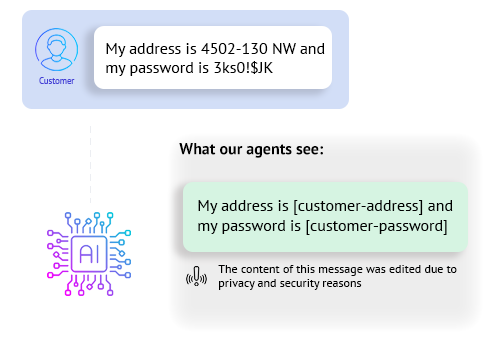 Filtering sensitive information
A.I. helps identifying and protecting any information that agents shouldn't have access to.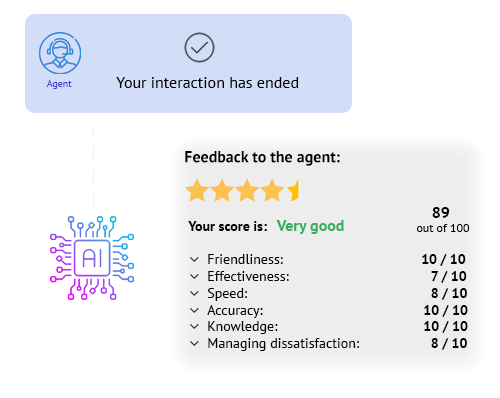 Evaluating performance
Even if the customer doesn't provide a rating, our A.I. provides feedback to the agent, telling them how to improve.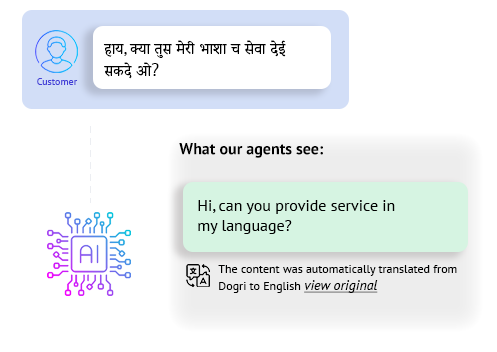 Instant translation
Language is not a barrier anymore. Instant high quality translation in over 70 languages.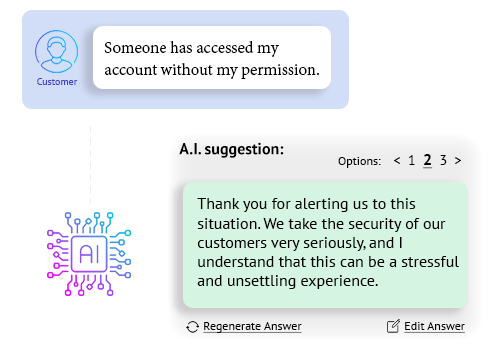 Suggesting answers
Our A.I. generates possible answers, shows related content, categorizes interactions, and more.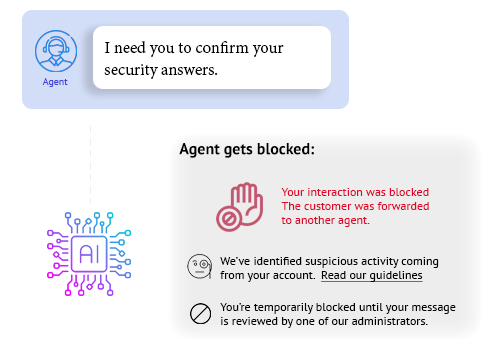 Avoiding suspicious activities
Our A.I. identifies threats and improper behaviours and blocks the messages before it reaches the customer.
The images are illustrative and doesn't fully represent the platform interface.
We are experts in customer support and allocate more time and resources to it than most companies can.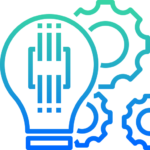 We do every step thousands of times, allowing us to invest heavily in making it excellent.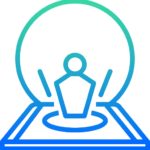 Customer support is our trade, and we're not planning to change it anytime soon.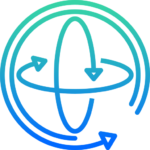 We strive for perfection and raise the bar, even if we are already the best in our field.
GOING BEYOND EXPECTATIONS
The next level of Privacy and Security
Support agents handle sensitive information and we're committed to keeping it safe and secure.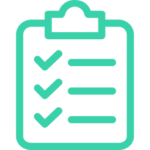 Effective measures
We create and keep effective policies, procedures and protocols and train our team continuously on cybersecurity, fraud and data protection.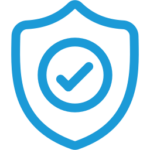 High standards
We follow the ISO 27001 security standards, with private networks, encryption, secure databases, strict access control and active monitoring to protect all customers information.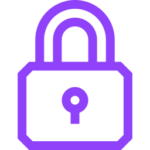 Privacy by design
We take privacy into account early on in everything we do, and we comply with the most respected privacy laws worldwide: GDPR, DCIA, CCPA, LGPD, APPI, etc.
Ready for the customer support evolution?
Do not miss the chance to have this competitive edge.
A WORD FROM OUR CUSTOMERS
You can be one of our next happy customers
"I never saw our team so excited about a technology, they've said Optave was the best product we've implemented in the last years! "
Please take a look at these other ways we're better.
We're an additional layer to current technologies
There is no need to choose between us and your current  CRM,  knowledge bases, etc. when you can have them all. 
In case the answer to your question is not here, please contact us and we'll gladly answer them for you.